Lorcana Set 2: Rise of the Floodborn Announced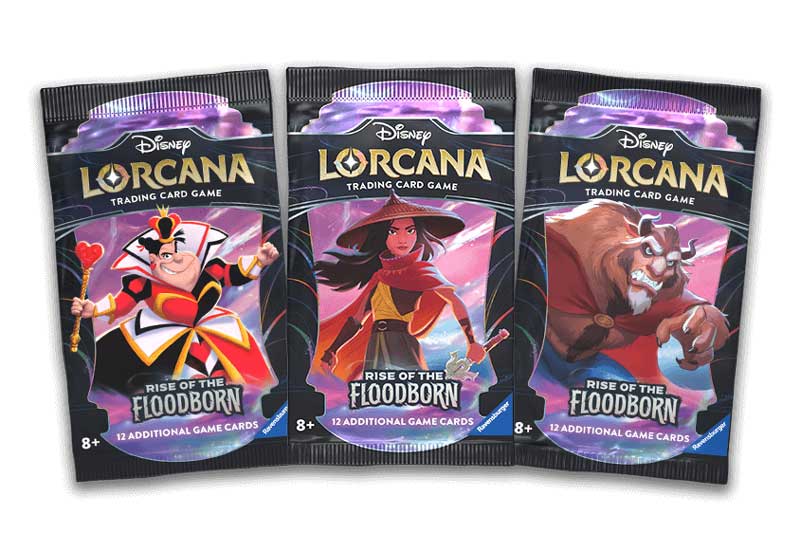 Rise of the Floodborn features 200 new cards which expand Lorcana into the stories of "Snow White and the Seven Dwarfs", "Pinocchio", "The Jungle Book", "The Great Mouse Detective", "Zootopia" and "Raya and the Last Dragon". This set focuses on the Floodborn, glimmer chanacters from story or dreams that have been changed when they come in contact with chaotic mixed ink, infusing them with a different nature. Expected in local game stores on November 17th, 2023 with mass market release on December 1st, 2023.
Rise of the Floodborn Products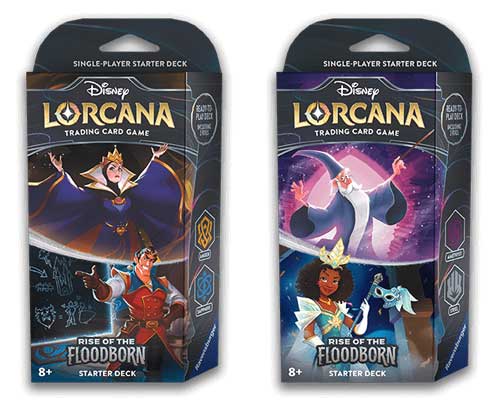 In addition to the boosters this set will launch with two new starter decks: a villain base Amber/Sapphire deck featuring The Evil Queen from Snow White and a smart but equally dangerous Gaston. To combat these new dark forces Merlin and Tiana will lead a Amethyst/Steel deck. A new Illumineer's Trove will also be available containing 2 Deck Boxes, 8 Booster Packs, and game tokens. New accessories will also be available with this set. Warrior Mulan and Sisu will be featured on deck boxes and card sleeves. Winnie the Pooh, Hunny Wizard and Beast full art playmats also make it to the table.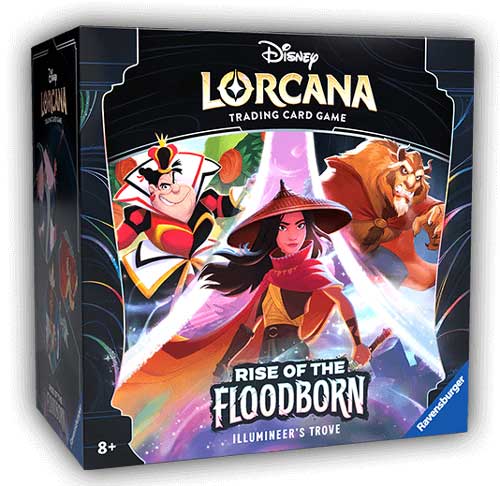 Introducing New Keywords
Introduces the new keyword Resist which blocks damage to a character from each damage source allowing characters to stand up against both challenges and direct damage sources.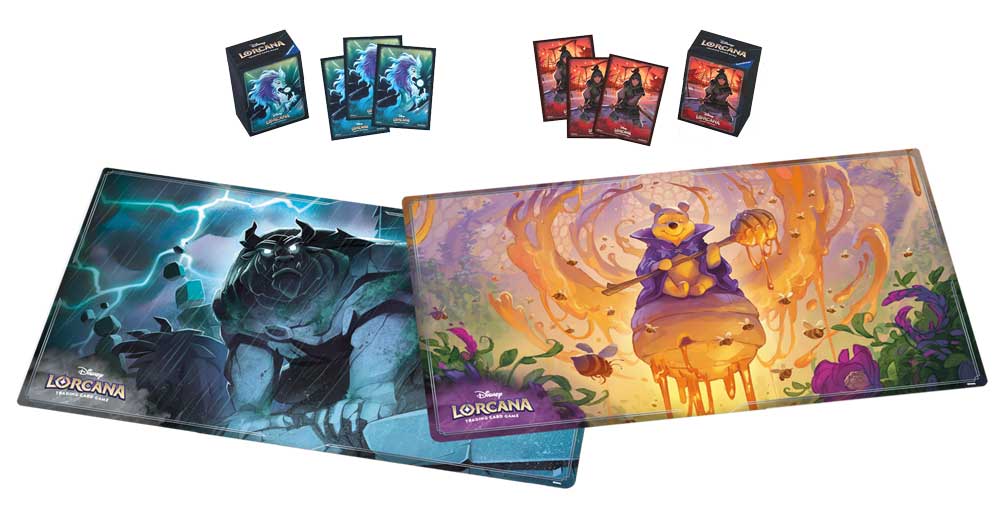 Disney 100 Collector's Edition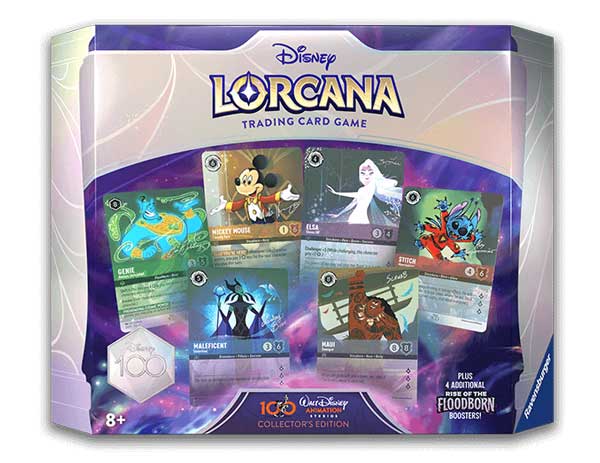 Additionally, to celebrate 100 years of Disney, Lorcana will be releasing the Disney 100 Collector's Edition box set. It will contain 4 Rise of the Floodborn boosters and feature 6 alternate art cards from both The First Chapter and Rise of the Floodborn sets. These alt art cards have special Disney 100 frames with art provided by notable Disney animators. The projected retail will be 49.99 euros or $50-55 USD and is expected in stores on December 1, 2023.